Secure Parking at Glasgow Airport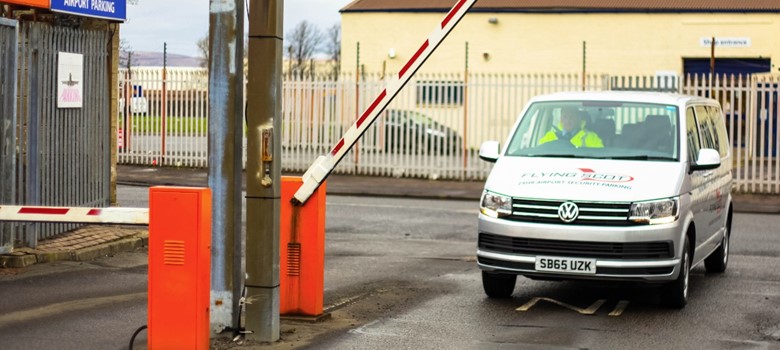 We take pride in the level of security offered at our airport parking facility. We understand the concerns people have when leaving their vehicle with an airport parking provider, which is why we're serious about our car park's security and your vehicle's safety.
Safe, secure parking facility near Glasgow Airport
Patrolled 24 hours a day by security professionals
24/7 CCTV camera monitoring and recording
Security fence enclosed parking facility
Controlled entry/exit barriers for extra security
In addition to being serious about the safety and security of your vehicle, we're also extremely careful when it comes to payments processed online. We use SagePay, a highly trusted online payment provider, for all transactions processed on our website. Enjoy peace of mind in your next Glasgow airport parking experience by booking with Flying Scot.  
Book your parking
With flying scot glasgow
---
FAQs relating to the security of our parking facility
What security features does your car park have?
In addition to being fully manned 24 hours a day, the car park is fully covered by CCTV cameras, enclosed by security fencing and controlled entry/exit barriers.
Will my car be removed from the car park?
No, we do not take cars outside the car park, unless you have ordered an Express Parking service.
Is it safe to leave my vehicle's keys with Flying Scot while I'm away?
For insurance purposes, we must keep all keys on the premises whilst the vehicle is kept in the car park. They are kept securely on the premises, in a safe location.